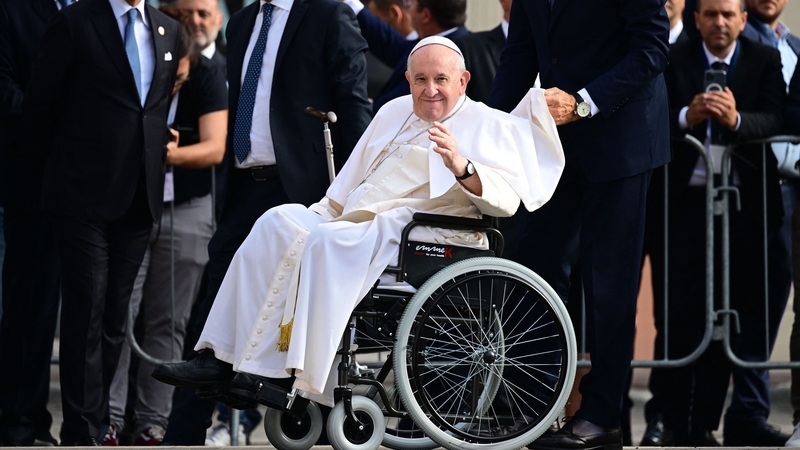 The head of Atletico Madrid's medical services has been summoned by the Vatican to help football fan Pope Francis with a knee problem that has limited his ability to walk.
Jose Maria Villalon told Spanish radio station COPE he was part of a group of specialists asked by the Vatican's embassy in Spain and Spanish bishops to meet the Pope at the Vatican.
"It is an honour to have this patient and especially a responsibility because he is a world figure," Dr Villalon said.
"He has a great personality, he is doing well, is very lucid, he is a very grateful man, very friendly, very pleasant. He also likes football and we were able to talk about it."
Dr Villalon added that the 85-year-old pontiff is suffering from arthritis, which causes swelling of the joints and limits his movements.
"I think he is very nice, and maybe very stubborn in the sense that there are surgical options which he does not want to undergo. He will only agree to a conservative treatment," the doctor said.
He saw added difficulties in treating the Pope because his busy schedule makes it hard for him to do regular physiotherapy or rehabilitation exercises.
"But I am optimistic the pope can be helped," said Dr Villalon.
The pope has had to cancel or curtail activities several times over the past year because of pain in his right knee.
Born in Buenos Aires, he is an avid supporter of Argentine outfit San Lorenzo and liked to play as goalkeeper in his youth.