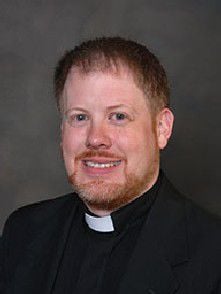 The Diocese of Rockford has removed the former pastor of St. Paul the Apostle Catholic Church in Sandwich from the Catholic priesthood.
An announcement regarding the status of 46 year-old Andrew Hougan, the former pastor of St. Paul the Apostle Roman Catholic Parish in Sandwich, was read on Friday during Mass at the church.
According to the Rockford Diocese online newspaper, The Observer, Parochial Vicar Father Louis Tosto read a letter from Diocese of Rockford Bishop David Malloy to the St. Paul parishioners.
The letter stated in part:
"In May of 2015, it was announced to you [the St. Paul parishioners] that Father Hougan was being removed from ministry here at St. Paul the Apostle Parish because of serious allegations regarding the fidelity of his priesthood.
"Following Church protocol for such cases, the matter was turned over to the Vatican Congregation for the Doctrine of the Faith.
After investigation, review and canonical processes were completed, on Dec. 15, 2016, the Congregation notified me as Bishop of Rockford, that in keeping with its authority, it has confirmed Mr. Hougan's dismissal from the clerical state effective on that date.
"Dismissal from the clerical state, also known as laicization, renders the person, for ecclesiastical purposes, the equivalent of a layman."
Hougan was ordained to the priesthood by Bishop Thomas G. Doran in 2001.
During his priesthood Hougan served as parochial vicar at St. Thomas More Parish, Elgin; St. John Neumann Parish, St. Charles and Holy Family Parish, Rockford.
Hougan became parochial administrator at St. Paul the Apostle in 2009 and was appointed pastor in 2010.
The Rockford Diocese did not specify why Hougan was removed from the priesthood.