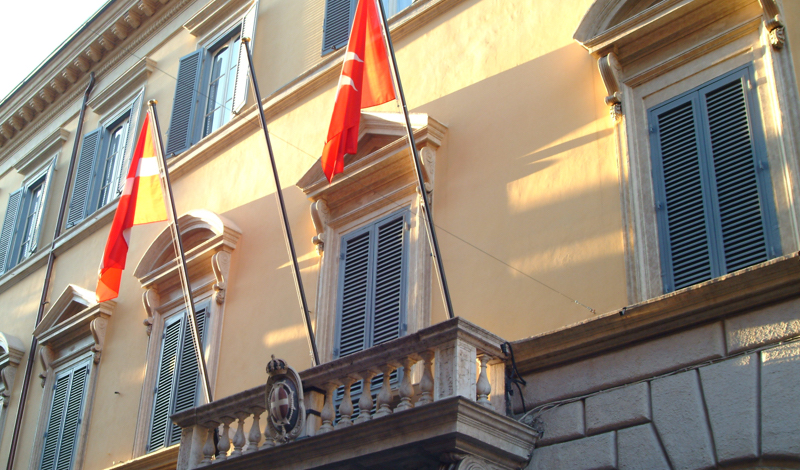 The Knights of Malta have rejected as "unacceptable" the plan by Pope Francis for a Vatican investigation into the dismissal of the chancellor of the ancient Catholic charitable order.
On December 23 the Order of Malta—which is recognized in international law as a sovereign body, with its own independent government—released a statement saying that the ouster of Albrecht von Boeselager was an "act of internal governmental administration of the Sovereign Order of Malta and consquently falls solely within its competence."
The statement indicated that the Pope's announcement of an investigative committee was based on a "misunderstanding" by the Vatican Secretariat of State.
"The Grand Master respectfully clarified the situation" in a letter to Pope Francis, in which he "assured the Holy Father of his filial devotion," the statement continued.
Pope Francis had announced on December 22 that he was setting up a special committee, chaired by Archbishop Silvano Tomasi, to look into the controversy that arose within the Knights of Malta when von Boeselager was forced out under protest.
Although the Order did not offer a public explanation for the move, except to refer to an "extremely grave and untenable situation," it appears that the former chancellor was ordered to resign because he had involved the Knights of Malta in a scheme to distribute condoms in developing nations.
Any conflict between the Vatican and the Knights of Malta could precipitate new tensions between Pope Francis and Cardinal Raymond Burke, who is the patron of the Order of Malta, and reportedly approved the decision to force out Boeselager.
References: