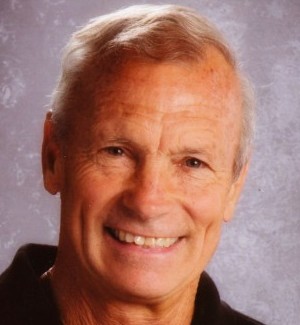 Parishioners in Mount Carmel, Ill., learned Sunday that the Belleville Diocese has removed their pastor of 18 years for improvising prayers at Mass and has appointed a new priest.
Bishop Edward Braxton sent a letter on Friday to the Rev. William Rowe informing him of his removal as pastor of St. Mary's Catholic Church.
The Rev. Trevor Murry will leave his parishes in West Frankfort and Royalton, Ill., and replace Rowe beginning July 10.
Rowe posted the letter from Braxton for parishioners to read at Mass. The bishop wrote: "I am deeply aware that you, your parishioners and your friends are saddened by this change in your assignment. I am saddened as well. In your years at St. Mary Parish, you have (surely) touched many hearts."
Rowe said he plans to file an appeal with the bishop today. That will likely be denied, he said, which will lead him to file an appeal later this week with a governing body in Rome.
"Maybe they'll decide to give priests a little more latitude," in trying to make prayers more meaningful for their congregations, said Rowe, 72.
For decades, Rowe has deviated from some of the language of the liturgy's prayers to, in his view, better convey the point of his sermons.
Bishops have traditionally looked past an individual priest's extemporizing; but in December, the Vatican mandated that Catholics in every English-speaking country adopt a new translation of the Roman Missal — the book of prayers, chants and responses used during Mass.
While this made sticking to the prayers more important, it made it even harder to do, Rowe said. "I just found, especially with the new translation, that it doesn't match what I'm talking about," he said. "The new wording is so awkward, and people don't understand it."
Braxton warned Rowe over the past several years against personalizing the prayers. Rowe at one time offered to resign over the improvising but later retracted his offer. Braxton's decision to use canon — or church — law to remove him came as no surprise.
"Only you and I know the long road, we have traveled during the past six years," read Braxton's letter to Rowe.
"Throughout our many conversations, it has been my hope that this action would not be necessary. However, the long, winding road down which we traveled never led to the open door of complete acceptance and obedience to the disciplines and doctrines of the Catholic Church."
About three months ago, some of the nearly 500 families at St. Mary's protested outside of St. Peter's Roman Catholic Cathedral in Belleville against plans to remove Rowe.
Murry, the new pastor, said he knows he is heading to a parish where many don't want to see Rowe leave. "The one thing I want to make clear is that I'm not there to replace him," said Murry, 36. "I'm just here to be their priest, and to serve them the best I can."
Rowe said he is unaware of any other priests fighting to personalize their prayers. "I have heard that there have been a few priests that do what I do ... but I haven't heard of anyone being removed," he said. "This is new ground I guess."