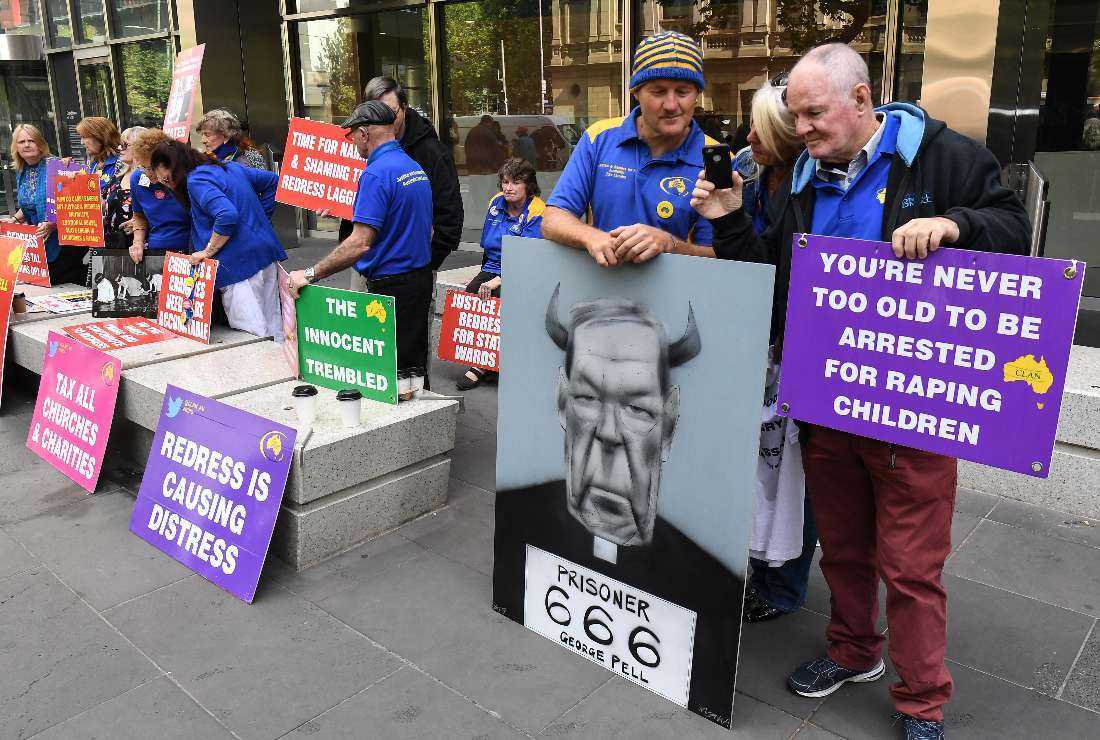 The father of a former altar boy will press ahead with legal action against Cardinal George Pell's estate over the alleged sexual abuse of his son, his lawyers said Wednesday.
Shine Lawyers said they would continue to pursue the claim against any estate left by the cardinal, who died Tuesday in Rome.
The former altar boy died in 2014, and his father -- who has not been identified -- filed the claim against Pell and the Archdiocese of Melbourne in 2021.
"A civil trial would have provided the opportunity to cross-examine Pell and truly test his defense against these allegations," Shine Lawyers, representing the father, said hours after the powerful Church figure's death.
"There is a great deal of evidence for this claim to rely on, and the court will be asked in due course to make its ruling on that evidence."
The father is accusing the Church of mistreating his son. The case was made public in July last year and widely reported in the Australian media.
Pell, once widely seen as the right-hand man to Pope Francis, served 12 months in a Melbourne jail after being convicted in 2018 on five counts of sexually abusing 13-year-old choirboys in the 1990s.
A court quashed his conviction in April 2020, allowing the cardinal to walk free. He left Australia to live in the Vatican later that year.