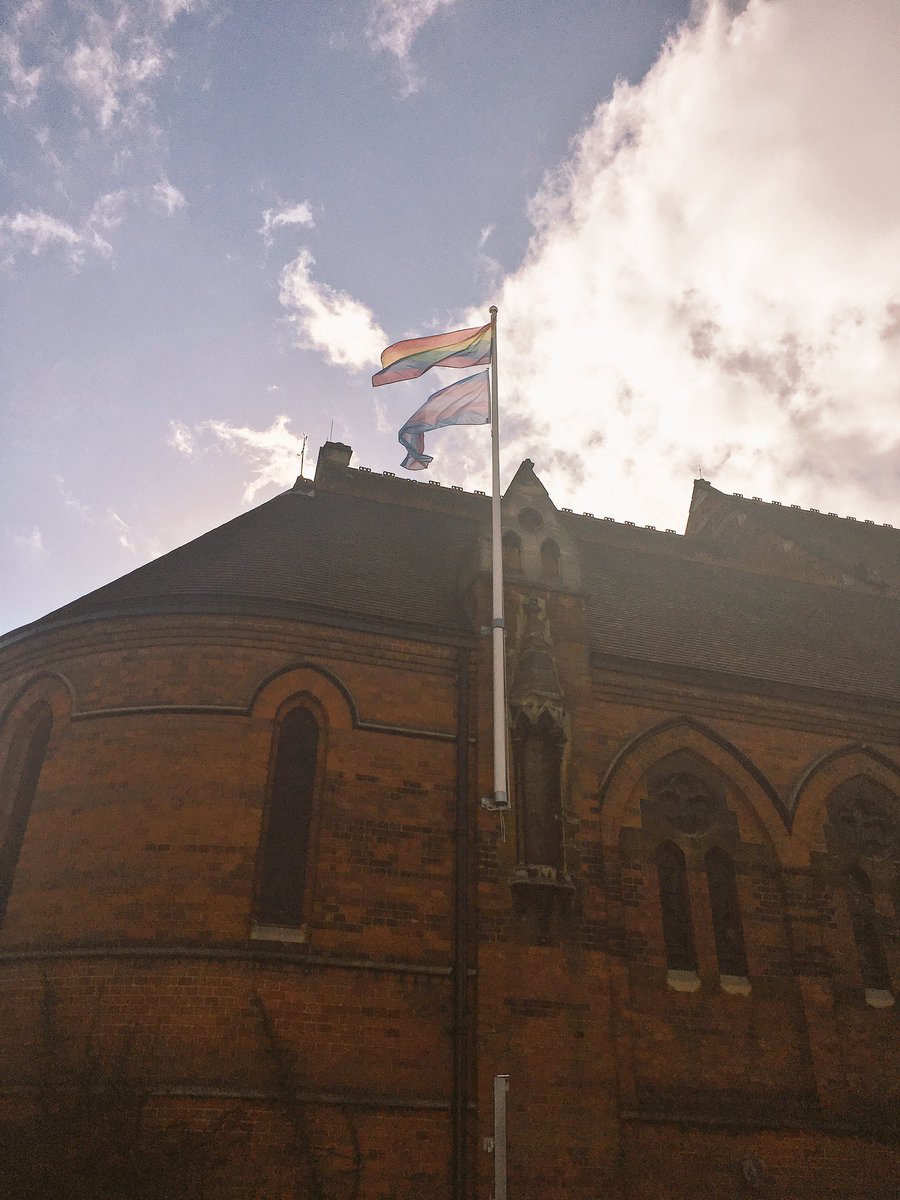 A campaigning vicar has hit out at the Church's "institutional homophobia" while outlining why he is determined to keep erecting LGBTI flags above his church despite them repeatedly being torn down by vandals.
Andrew Foreshew-Cain raised the rainbow and transgender flags above his church, St James' in West Hamsptead, on Friday after vandals tore them down earlier this month.
He was helped by firefighters and watched by local politicians including the Hampstead and Kilburn MP Tulip Siddiq.
But the flags were again targeted on Saturday, and Fr Foreshew-Cain put them up even higher, using a stage ladder, after the morning service yesterday.
Fr Foreshew-Cain, who was one of the first vicars to flout the ban on same-sex marriages when he married his long-term partner Stephen Foreshew in 2014, told Christian Today: "This is clearly someone attacking our church because of our pro LGBTI stance. This time they ripped off a metal pipe to protect the rope which the flags fly from. Now the flags are back up. I went up a ladder and put them back up. They are now so high up they would have to use a stage ladder toget them down again. This is undoubtedly a homophobic attack on the community."
Asked why he felt the need to fly the flags, the vicar said: "We are a progressive and inclusive parish and we believe that God's love is for everybody."
He went on to criticise the Church's position. "The Church's current institutional homophobia needs to be challenged and that's what we're trying to do. It's like an abuser – apologise then hurt someone again. The Church's current stance and policies hurt LGBT people and it is a deliberate set of policies. All the apologies in the world are meaningless until the Church changes its behaviour. And by church I mean the bishops of the church."