The rectory at Sacred Heart Catholic Church, 2621 Bagby Ave., might be called the house that George H. Jurek built.

Jurek, 89, a longtime Waco dentist who sold newspapers and worked in the Katy Railroad's Waco machine shop as a youngster to help his family make ends meet, paid more than $200,000 to create a home for the Rev. Carlo Benjamin Magnaye, or "Father Benjie," who leads Sacred Heart's congregation of more than 2,000 families.

The building was completed a little more than a year ago.
The rectory, which replaces a living area for Sacred Heart's priests that dates to the 1950s, features three bedrooms, 31/2 baths, a living room, fireplace, two-car garage and 10-foot ceilings.
"It has a modern look and room to accommodate additional priests," Jurek said. "Father Benjie has been worked pretty hard, with masses being added and the usual responsibilities of a priest that include quinceaneras, weddings and funerals. He really needs some assistance, and maybe the new rectory will help in that regard."
Magnaye, who has been at Sacred Heart for about 21/2 years, said Jurek wanted to honor his mother and father by dedicating the rectory in their names.
"He is so grateful they taught him the basic things of life: love of God and service to other people," Magnaye said.
Magnaye declined to discuss his impressions of the rectory, saying it will serve as a home for many church leaders, while his presence is "transitory."
Jurek, a lifelong Catholic born on a farm near Axtell and raised in East Waco, said he grew up poor but never lacked for love or life lessons from his parents, Henry and Sophie Jurek. He said he proceeded with financing its construction with approval from the Roman Catholic Diocese of Austin.
Jurek said he attends several local Catholic churches and considered himself a friend of the late Monsignor Mark Deering, longtime leader of St. Louis Catholic Church.
Jurek offered free dental services to Austin Diocese employees and had people travel in from around the state, he said.
Despite his exposure to several congregations, he was drawn to Sacred Heart.
"I fell in love with Sacred Heart, the family atmosphere and the low-income parishioners who work awfully hard to erect nice buildings and do nice things for the community."
Jurek said. "They added a beautiful education building by selling Mexican food the women of the church prepared."
Jurek said he can empathize with people willing to toil for their dreams, thanks to the example of his parents, "who held my feet to the fire on such matters."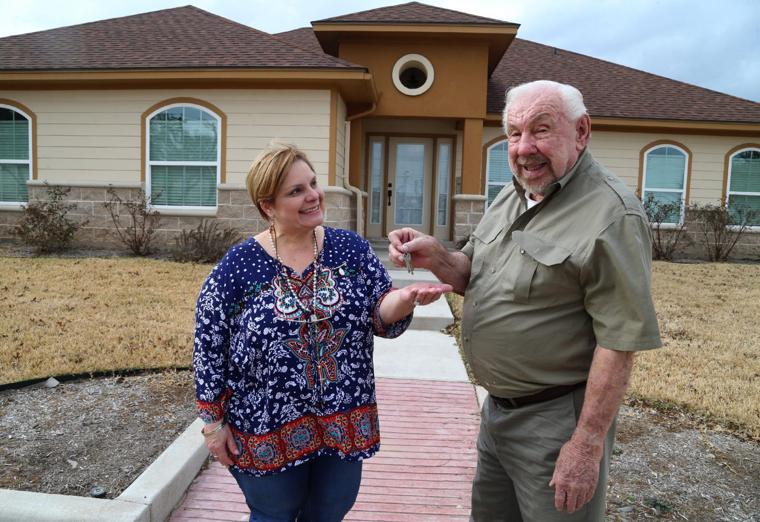 "They were very staunch churchgoers who insisted on my participation. Without the pressure they applied, I probably would not have gone," he said. "I'm one of those people who believe people in heaven are aware of what's going on down here, and I believe they would be thrilled at what is happening at Sacred Heart."
Jurek said he distributed the Waco newspaper when it offered both morning and afternoon editions. The subscription rate was 13 cents a week for every day except Sunday and 18 cents a week for every day. He accepted a route with 66 customers and grew it to 125.
"I often credit that time in my life for teaching me how to deal with people," Jurek said. "I would even sell papers to people who couldn't read, some of whom didn't even have screen doors. They would say they were not interested in taking the paper, but I told them their children needed to be exposed to what was happening in Germany and England, and they often would respond by taking out a subscription. I was quite a little salesman and actually won some awards."
Jurek said he left Waco High School before he graduated to help support his family, which included three siblings. He later attended night classes to earn credits.
Back in the 1940s, he became an orderly at Hillcrest Hospital in North Waco, "when Hillcrest just had one building."
"I worked from 7 in the morning to 7 at night, giving enemas, mopping up after surgery and deliveries," he said. "That exposed me to and got me interested in the health care system, so I went into the Navy as a medical person, joining the Navy Medical Corps, where I accomplished a few things of note."
He earned a bachelor's degree from Baylor University and graduated from the University of Texas School of Dentistry before returning to Waco with a dream of growing a successful practice.
He operated offices in two locations downtown before relocating to Lake Air Drive, where he hired three dentists. But he found himself somewhat frustrated by the experience, longing to apply his skills in rural areas for people lacking access to dental services.
"I was accepted for graduate work at Harvard but did not complete the master's courses for a variety of reasons," Jurek said. "Instead, I pursued a master's degree in public health at the University of Texas Health Science Center in Houston and became involved in serving the indigent population."
With training in public health administration, Jurek went to work for the Texas Department of Health, becoming medical director for a region near the South Texas city of Uvalde, and later for a 30-county area of Central Texas.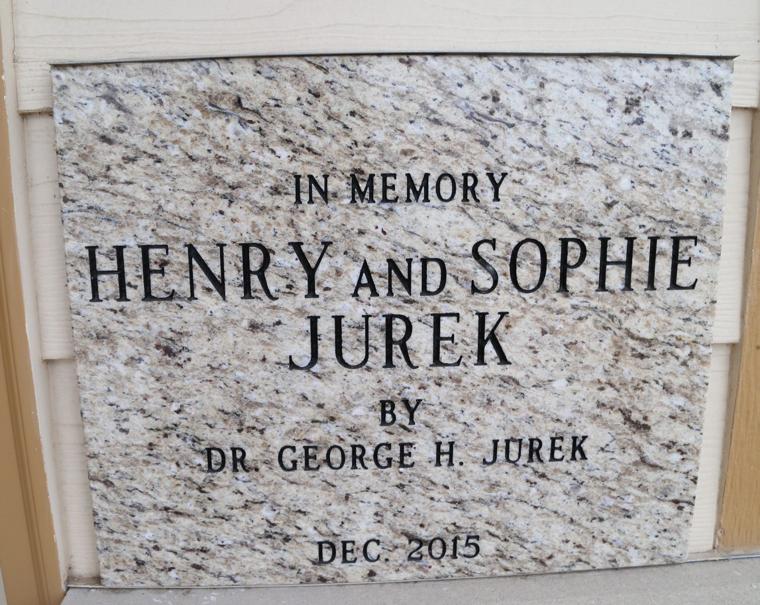 He later moved to the Austin headquarters of MHMR, becoming a special assistant to the commissioner and overseeing eight hospitals and 13 schools for people with mental challenges, Jurek said.
"For many years, my thoughts centered on those who, for one reason or another, ended up on the short end of things in life," Jurek said.
Retirement brought him back to Waco, where he has devoted his time and resources to giving back to worthy causes wherever he may find them, including providing a new rectory for Sacred Heart, which recently mourned the death of longtime leader the Rev. Lorenzo "Lawrence" Soler in his native Spain.
Soler used much-publicized tamale sales to build a new Sacred Heart Catholic Church on Bagby Avenue in 1982, adjacent to a church building in place since 1957.
It was there in 2003 that a new $2.1 million education and parish activity hall built in the shape of a cross was dedicated.
Donors sponsored pillars, windows, rooms and even bricks to help raise money for the 22,000-square-foot project.