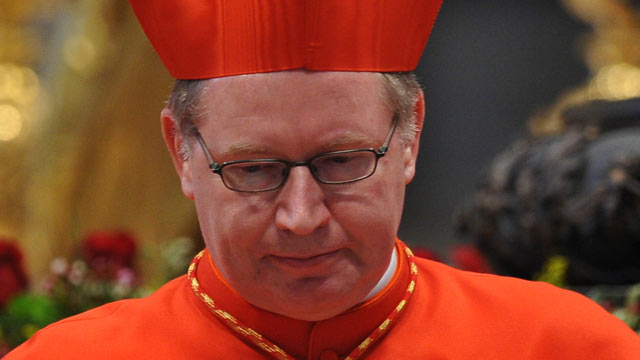 Dutch Cardinal Willem Eijk is fully committed to ecumenism and his position on the matter has not changed, his spokeswoman said.
Anna Kruse issued a statement in the wake of row triggered by comments made by the cardinal in the week of Christian unity.
Cardinal Eijk, Archbishop of Utrecht and head of the Dutch bishops' conference, told the Protestant daily Reformatorisch Dagblad last week that the Council of Trent's condemnations of Martin Luther's teachings, for example on the Eucharist, still justified excluding Protestants from receiving communion in the Catholic Church.
Bas Plaisier, former head of the Protestant Church in the Netherlands, said in response that he "didn't understand what [Eijk] is doing"
The Catholic Church accused the Protestant daily Trouw, which reported on the Reformatorisch Dagblad interview, of misquoting Cardinal Eijk and exaggerating his comments.
In addition, the Church took issue with Revd Plaisier, whom it accused of "want[ing] to increase the argument".
This dialogue should be engaged in at a global level with the Vatican's Council for Promoting Christian Unity, it said in a statement.