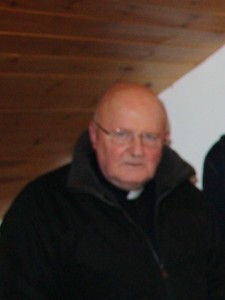 A CURATE has quit his parish after claiming a number of incidents of 'bullying' in which he was verbally and physically abused.
Fr Bill McGeady, an uncle of Ireland footballer Aiden, said he had been harassed by a number of parishioners over a period of months.
In his letter to parishioners, he wrote: "When I came in September 2010, I was happy to be here. Have been a priest for a while, but I soon found out that a very small number of people wanted to tell me how I should run my parish. When I refused to listen to them, I was verbally and physically abused in the sacristy, church and in the street. Letters of complaint were sent to the bishop from those few."
He went on: "Sadly, they did not write to tell him of the abuse they gave me. The complaining has continued and sadly it has affected my mental and physical health. Apart from what I have written above, I tell you truthfully I have very much enjoyed my time here."
Fr McGeady went on to thank the church readers, clerks, choir and the congregation, noting that attendances at Mass in Glencolmcille, Co Donegal, had increased.
"The parish is not all about one priest or person in charge," he said in the resignation letter.
"It is about all in the parish doing their bit to serve God and each other. I will miss all the good, decent people of Glen, especially the housebound and sick."
He concluded: "Please God, I will return one day."
Parish priest Fr Francis McAteer, based in nearby Carrick, refused to comment last night.
Fr McGeady, a former Brother, became a Jesuit priest in 1997.
The 74-year-old had been a curate in Glencolmcille since transferring there from Falkirk several years ago. He told parishioners at Mass yesterday that he could not go on in his ministry there because of opposition "from a small number of people".
He said he had been intimidated and bullied by some people who opposed how he was running the parish.
"No one expected him to stand down," a close friend said. "He is very popular here and it came as a bit of a shock."