The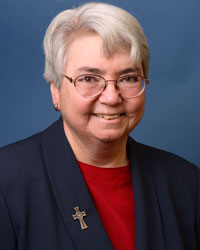 is strongly criticizing a recent Economist article on Church finances.
"The article is filled with errors, such as its guess that church giving dropped by 20 percent because of the sex abuse scandal heralded in the media in 2002 and henceforth," writes Sister Mary Ann Walsh.
"Real data from the Center for Applied Research in the Apostolate (CARA) indicate, however, that church giving increased significantly in recent years."
"Most annoying is [The Economist's] blithe statement that local and federal government 'bankroll' Catholic schools," she adds.
On the contrary, she writes, "the government gets huge help from the Catholic Church, to the tune of about $23 billion dollars a year. That is what the government does not have to pay because Catholic schools educate about two million US students annually."