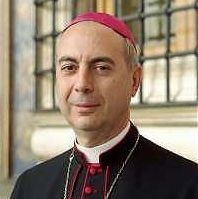 At a conference on anti-Christian discrimination, organized by the Organization for Security and Cooperation in Europe (OSCE), the Vatican's "foreign minister" called attention to "warning signs" indicating a rising trend in hate crimes directed at Christians in Europe.
Archbishop Dominique Mamberti, the Secretary for Relations with States, cited "irrefutable proof of a growing intolerance against Christians" in Europe, and called for efforts to ensure religious freedom.
The archbishop alerted the OSCE conference to the threats against religious freedom that fall short of violent persecution, but nevertheless impinge on the rights of believers.
In Europe, he said, Christian believers find themselves marginalized and even under attack.
"Sadly, acts motivated by bias against Christians are fast becoming a reality also in those countries where they constitute a majority," he said.